Jack Philip Hall
Biography
Jack Philip Hall has been writing science fiction and general fiction stories since 2001. In an earlier life he was a product design engineer in Silicon Valley, designing mass-produced products for major corporations such as Sony, Fujitsu, Apple, IBM, Motorola and Intel. To his credit are the world's first laptop computer, the first handheld GPS locator, world's first handheld glucose monitor and the first portable pH meter for blood. His work took him to the edge of technology: Class 10 clean rooms, mainframe data centers and robotic assembly factories. He currently lives above the white water in Southern California.
Where to find Jack Philip Hall online
Books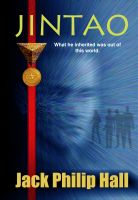 Jintao
The author, Jack Philip Hall, begins where Heinlein left off. His stranger in a strange land is a young Chinese engineer who uncovers a secret that can change the world. When news of his discovery leaks out, a dangerous game of cat and mouse ensues in a futuristic world of intelligent avatars, ghosts, cyber crooks, government strongmen and underworld assassins.
Smashwords book reviews by Jack Philip Hall
In Apprehension How Like a God on Nov. 05, 2012
(no rating)
Thanks to RP (I understand the L is silent) for uploading his short story. In Apprehension is a well conceived, fast read. Sure to please, it is a crime story set in a world (spoiler alert) where the Higgs field is used as an information network, monitored by knowledge gathering bots. Looking forward to more from RPL Johnson. Jack Philip Hall