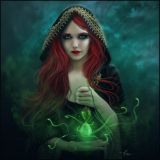 Location: Australia
Member Since: Dec. 25, 2010
Jordan Lee
Books
This member has not published any books.
Jordan Lee's favorite authors on Smashwords
Lois Edmonds
Latest book: Tree of Dreams. Published February 22, 2013.

Melanie Edmonds
Latest book: The Apocalypse Blog Book 3: Into the After. Published April 10, 2012.

(4.00 from 1 review)


Visit their website.
View their blog.