Janeen Peckford
Biography
I'm Janeen Kalee Peckford, born in a small town in Newfoundland. I'm not the most smart person you'll meet, but I like to pretend I am. When I'm not wasting my time watching cheesy teenage tv shows, you'll usually find me with a guitar, piano, microphone or computer. I like to shock people, so my books are usually controversial. I want to be an author but I'll be completely satisfied teaching future authors some day. My decision to choose writing as a life goal started with a teacher's comment. It was the 5th grade and we were assigned to write a 5 page poetry book. She said, "I look forward to reading your writing in print some day". I really don't like letting people down.
Where to find Janeen Peckford online
Books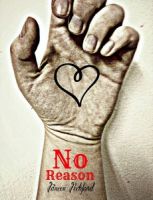 No Reason
Nina Blackman is fresh out of high school and gearing up to start her life. Unfortunately, she must do this without her best friend Ivy by her side. Nina lost Ivy in a drunk driving accident on graduation night. Nothing has been the same since. Nina has to navigate her new found freedom without the person she cares for most. She's forced to rebuild, after losing everything she knew so well.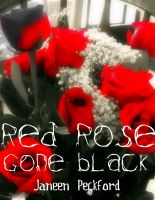 Red Rose Gone Black
"Red Rose Gone Black" explores many teen situations in 49 poems. They're separated in sections such as; memories, heart break, high school, love, grief and loss, getting through and guilt. You can choose to read it through or pick the theme that suits your emotions because these words are for you. Janeen Peckford uses personal experiences to inspire poetry that nearly anyone can relate to.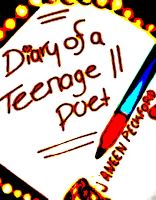 Diary Of a Teenage Poet
(5.00)
Missy Doan is a 15 year old poet struggling with the problems of her teenage life. A life, she feels, she doesn't fit into. Drugs, murder, suicide, and death surround Missy as she struggles to cope. Her family can't help her, her friends have abandoned her and Missy is plagued with loneliness. All she can do is try to hold herself together as everything falls apart. This is her Diary.
Janeen Peckford's tag cloud