Janie Spaht Gill, Ph.D.
Biography
Dr. Janie Spaht Gill brings twenty-five years of teaching experience to her books for young children. During her career thus far, she has taught at every grade level, from kindergarten through college. Gill has a Ph.D. in reading education, with a minor in creative writing. She is currently residing in Lafayette, Louisiana with her husband Richard. Her fresh, humorous topics are inspired by the things her students say in the classroom. Gill was voted the 2000 Louisiana Elementary Teacher of the Year for her outstanding work in primary education.
Where to buy in print
Books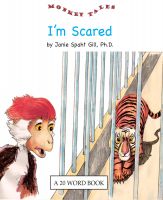 I'm Scared
The monkey is afraid of many animals at the zoo. Guess who else is?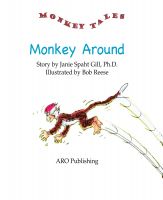 Monkey Around
When mom takes her baby out of the crib, and goes for a walk, dad does not notice. Then a funny monkey jumps in the crib and hides. Dad and people passing by don't know about the switch. Illustrated by Bob Reese.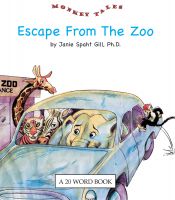 Escape from the Zoo
There is a hole in the zoo fence and a car parked near it. Guess what happens when the animals try to escape? This book includes a surprise ending, a word list and teacher extension activities.
Janie Spaht Gill, Ph.D.'s tag cloud