Jann Burner
Biography
I am one of the original "Greybeards", born in the Haight/Ashbury, started school at Dudley Stone, raised in Silicon Valley, graduated from San Francisco State University (Class of '69). Last Bay Area address was the Sausalito Yacht Harbor. Finally escaped the urban hive and presently reside in a log cabin by a small patch of water, deep in the forests of S.W. Missouri often referred to as the O-Zone. I am a writer/photographer/hypnotherapist, partner with Dr. S.J. Sutton at Center Point Management. We tend to patrol the very edges of the Psychosynthesis, hypnotherapy paradigm. What we are about can be gleaned from our website (www.centerpointmanagement.com) or simply Google Jann Burner for my many articles, stories and opinions.
Books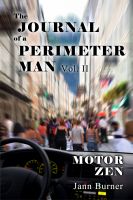 The Journal of A Perimeter Man Vol. II, Motor Zen
This book is about paradox and contradiction. It is about ideas that are ridiculous and some that are sublime. This is about a dream of higher consciousness under difficult conditions. This is the journal of a taxi driver on the night shift in San Francisco back during the Golden Age.
The Journal of A Perimeter Man Vol. IV Metaphor Bridge
The purpose of a Metaphor Bridge is to communicate commonly held knowledge in an uncommon manner so that by the time the "reader" passes over the bridge they will be closer to "owning" that which they already know and posses. Reality, after all, is merely a group consensus. We give something a "name", and as a culture, we agree on that symbolic name, and so…it IS valued.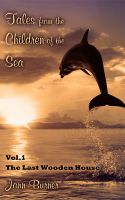 Tales from The Children of The Sea, Volume 1, The Last Wooden House
When the US and World economy finally crashed, small groups of people on the West Coast of America chose to take to the sea in Ocean kayaks instead of waiting in welfare lines. One night a shape shifting/teller of tales comes to their fire and tells them about a time in the distant future when there will be only one Wooden House remaining in the ancient city site of San Francisco.