Jan Silberstorff
Biography
Jhg. 67, begann bereits als Kind sich für die östlichen Kampfkünste zu interessieren. Im Alter von 18 Jahren spürte er hier seine Berufung und begann, sein Leben dem Taijiquan zu widmen. 1989 bestand er die Prüfung des staatlichen Taiji-Trainers der VR China, wo er mehrere Jahre lebte. Er lernte als einer der ersten Ausländer in dem Ursprungsort des Taijiquan, Chenjiagou, und wurde 1993 der westliche Meisterschüler von dem Traditionshalter des klassischen Taijiquan, Großmeister Chen Xiaowang, und somit erster ausländischer Linienhalter in der 20. Generation. Er spricht fließend chinesisch und veröffentlichte zahlreiche Bücher und Artikel, sowie DVDs und Fernsehdokumentationen zum Thema. Nach über 25 weltweiten Turniersiegen in Folge, gründete er zusammen mit GM Chen Xiaowang 1994 die größte Taijiquanvereinigung der Welt, die WCTA, und übernahm die Leitung des deutschen Verbandes (WCTAG), heute der größte seiner Art im Westen. Mehrfach von der chinesischen Regierung ausgezeichnet, wurde er 1998 als erster Nicht-Asiate zu dem offiziellen Masters Event des Staates Singapur eingeladen. Er unterrichtet weltweit in über 15 Ländern und gründete mit seinen Schülern zusammen erfolgreich über 350 Taijiquan-Gruppen und Schulen in über 120 Städten allein in Deutschland. 2006 gründete er die jeweils führenden Taiji-Verbände in Brasilien (WCTA-Br) und 2010 in Chile (WCTA-Chile). 2009 gründete er die Hilfsorganisation WCTAG-hilft e. V., die sich für notleidende Kinder in Sri Lanka und Brasilien einsetzt. Seinen eigenen Schwerpunkt auf die Praxis legend, verbringt er den Hauptteil des Jahres zurückgezogen auf einer Insel in Brasilien.
Where to find Jan Silberstorff online
Where to buy in print
Books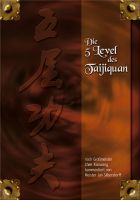 Die 5 Level des Taijiquan - nach Großmeister Chen Xiaowang kommentiert von Jan Silberstorff
Ein Wegweiser für alle Taiji-Übenden. Geschrieben vom legendären Großmeister Chen Xiaowang - übersetzt und kommentiert von seinem direkten Schüler, dem Taiji-Meister Jan Silberstorff. Ausführlich und verständlich werden die 5 Level des Taijiquan, die Arbeit an ihnen und ihre Auswirkungen beschrieben.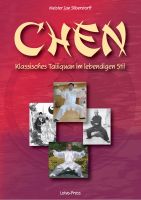 Chen: Klassisches Taijiquan im lebendigen Stil
"Kampfkunst und Gesundheitstraining, Philosophie und Meditation - Taijquan berührt alle Bereiche des Sein." Um all diese Aspekte erfahren zu können, sollte jeder Interessierte "an der Quelle trinken".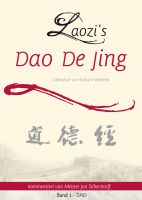 Laozi's DAO DE JING übersetzt von Richard Wilhelm kommentiert von Meister Jan Silberstorff Band 1 - DAO
Das "Dao De Jing" ist Weltliteratur. Geschrieben vom "Alten Meister –Laozi", ist es eines der ältesten und bekanntesten Bücher dieser Erde. Und obwohl es dutzende Übersetzungen und auch Kommentare dazu gibt, ist dieser Kommentar von Meister Jan Silberstorff doch vollständig anders.