J.C. Martin
Biography
J.C. Martin is a displaced Malaysian living in South London, England, with her husband and three dogs. After working in pharmaceutical research and in education as a schoolteacher, she decided to put her 2nd degree black belt in Wing Chun to good use. She now teaches martial arts, and writes whenever she can. Her short stories have appeared in anthologies for New Asian Writing, Pill Hill Press and Static Movement, and she is the winner of the 2010 IFWG Publishing Story Quest Short Story Contest.
Where to find J.C. Martin online
Books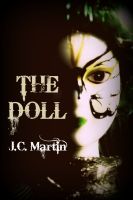 The Doll
(4.54)
The Island of the Dolls is a strange and eerie tourist destination in Mexico, where hundreds of decomposing dolls hang from trees like grisly Christmas ornaments. On a trip to the island, Joyce Parker's daughter falls in love with a beautiful but sinister doll.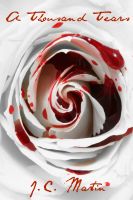 A Thousand Tears
(5.00)
A tragic fantasy tale that will hopefully drive home the point: that communication is of foremost importance in all relationships.
Smashwords book reviews by J.C. Martin
Die By The Sword on Oct. 08, 2011

Sean McGuire managed to build a captivating world and a compelling main character in just 7,000-plus words. Torthan is a war veteran poisoned by the bitterness he hangs on to, and is unable to accept the peace the land now enjoys because of his oppressor. The story follows him as he sets out to wreak his revenge. Little did he know that his greatest enemy was himself. DIE BY THE SWORD is a beautifully written story that dredges up in the reader the most powerful of emotions. If you read this, and I do recommend you do, then be prepared for an emotional roller coaster!

If You Go Into The Woods on Nov. 03, 2011

Both IF YOU GO INTO THE WOODS and THE RESET BUTTON are haunting psychological reads. A good Halloween read.