Jeffrey Lee
Biography
Jeffrey A. Lee is an English and Drama teacher. He has worked in a number of secondary schools in England and served for two years as an Education officer in Kenya.He has published a number of poems in small magazines and a collection of short stories entitled Encounters. Two of his plays have won the Somerset Fellowship of Drama Original Playwriting Competition.His first novel, A Chosen Madness, was published by Chatto and Windus. More recently Lee has published six of his Western novels under a pseudonym with Robert and Hale, as well as Uncle Toby's Second Best Bed, which, along with Dark Frontier, has been published by Austin Macauley.
Where to buy in print
Books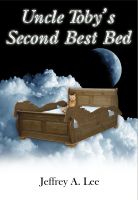 Uncle Toby's Second Best Bed
Eleven-year-old Harry Winchester inherits an ornate bed from a distant relation, Uncle Toby. At Underhill High, Harry meets Betsy Barrow and Georgie Milton, a skilled judo player. Harry's mum and dad arrange to have the bed moved into his room causing a series of strange events to occur.Harry's journeys are in the mind as well as the body and, at the end of the story, he has become a much wiser .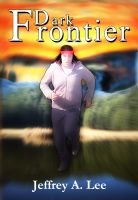 Dark Frontier
Louise Nairne is idolised by her father and adored by her boyfriend.The meaning of the dream and the identity of the mysterious runner become clear when Louise accompanies her boyfriend, Bill Gautier, on a business trip and they cross the path of three dangerous bank robbers on the run from a job in Montana. Will she ever gain acceptance from her dotting father?
Jeffrey Lee's tag cloud