Jeffery Moore
Biography
When I'm not writing, I'm thinking about writing. That may sound like my existence revolves around writing, and if you ask either my wife or two daughters, I'm certain they would say as much. It's not all about writing. I work for a global IT company as an education specialist (yeah, developing those technical presentations—trust me, I really put forth a great amount of effort trying not to make them 'dry'). I do a fair amount of work in the Cloud computing and data storage areas. I sense the eyelids drooping already. Okay, I was born in Germany (West Germany at the time) and spent the bulk of my childhood living there. I'm a military brat and a veteran, which means I've spent most of my life on the move.
Where to find Jeffery Moore online
Books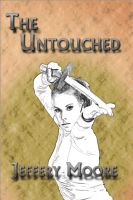 The Untouched
Returning balance to the Midlen Shelf is within Robyn's grasp. The end to the chaos she triggered—subsequently propagated by the Keepers—depends upon the untouched, a discarded and outcast people. When an unexpected event forces her to swear an oath, Robyn is ripped away from the campaign to rid the Shelf of the last ancient Keeper, thus putting an end to the turmoil.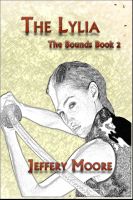 The Lylia
When Robyn kills the Keeper to restore order, it inadvertently reveals her sister Lylia's secret. Though Lylia can tap the Keepers' power, she never suspected her gift would threaten the mighty Keepers. Like thousands before her, Lylia never suspected she'd be their source of pleasure—their prey. She never suspected she'd plead for death.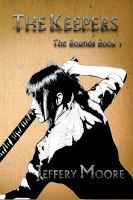 The Keepers
Robyn stands out among the squat, wide-framed Brin. Her physical differences are aptly suited to stave off the assailants hunting her after she unwittingly kills a revered Keeper. The only hope of quelling the chaos and restoring Brin's balance lies with Keeper Corax, her mentor, surrogate father, and the evil that perpetuates the chaos that threatens to destroy her as well as millions of Brin.
Jeffery Moore's tag cloud