Jim LeMay
Biography
Following the dictum, "Write about what you know," the author has worked at many of the same jobs, professions and avocations as his characters – bartender, homebrewer, land surveyor, civil engineer and land developer – and he's done a few things they have not (artist and newspaper man among them). Most importantly, he's from Missouri, the land of Mark Twain, Edwin Hubble, Yogi Berra, Robert A. Heinlein and many other memorable Americans, so he knows the inhabitants of his books intimately. Mr. LeMay currently lives in the Denver, Colorado metropolitan area with his wife, Nyla.
Books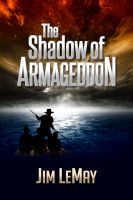 The Shadow of Armageddon
In 2072 a deadly disease sweeps the world, killing nearly everyone. Governments and civilization disintegrate. Twelve years later, Matt Pringle's scroungers meet John Moore, an intelligent orphan boy attracted to the adventurous life he imagines they lead. Matt cannot dissuade him from joining the gang even though death's shadow stalks it. A larger rival gang chases them across their empty world.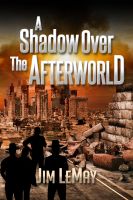 A Shadow Over the Afterworld
(5.00 from 5 reviews)
In 2072 the ancient war between mankind and bacteria clash in a worldwide pandemic which kills nearly everyone it infects. Civilization and governments collapse. Gang member John Moore and Mayor's daughter Alicia Coleridge, despite their very disparate backgrounds, must find out how to adapt to each other and to this new empty, unsympathetic world which many have come to call the Afterworld.
Jim LeMay's tag cloud
Jim LeMay's favorite authors on Smashwords