J K Kelly
Biography
After a career in law enforcement and private investigations, JK Kelly became a teaching church elder, applying his investigative skills to studying the Bible. He later moved to Hawaii with his wife, where he completed a two-year ministerial licensing course and pursued his interest in eschatology. He preaches occasionally in local Hawaiian churches.

A second book has been published, Fulfillment of the Feasts in Discipleship, which is also available on Smashwords. See website: www.thefirsttrumpet.com for more: including parables on the kingdom of God; the miracles of Jesus, the feasts, covenants and spiritual preparation for the coming tribulation.
Where to find J K Kelly online
Books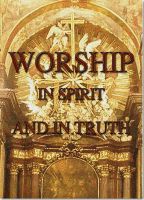 Worship In Spirit AndTruth
Christian worship is often taken to mean singing "praise and worship songs," praying and hearing the Word preached on Sundays. However, true worship consists of offering spiritual sacrifices, glorifying God and becoming intercessors of his grace and truth to the world. Worship In Spirit And Truth explains the spiritual sacrifices of our worship that please the Father.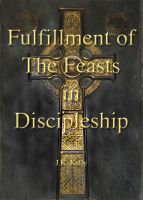 Fulfillment of The Feasts In Discipleship
The early church had no New Testament to study, so they studied the Law and the Prophets to learn more about Jesus and his fulfillment of the Old Covenant Feasts. See how we also fulfill the Feasts in our walk of discipleship in the New Covenant. This book is about appropriating the blessings of our salvation and coming to Completeness, or maturity, in Christ.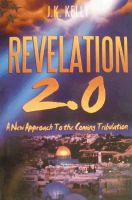 Revelation 2.0 A New Approach to the Coming Tribulation
A nuclear attack on America and a Nephilim antichrist? These are just two of the surprises contained in Revelation, based on the feasts of Israel. New York City is Mystery Babylon, the commercial capital of the United States, long overdue for God's judgment. The antichrist will rise in the Middle East to persecute Israel and the saints when he establishes Islam as the world's only religion.