J.M. Stone
Biography
J.M. Stone is a legal assistant by day, and a writer by night. She started writing at a young age, mostly poetry and song lyrics, some of which were published. She currently lives in Ohio where she's lived for most of her life, and enjoys spending time with her other-half, their mouthy daughter, two spoiled and crazy dogs, and the rest of her abnormal family. (Don't worry, abnormal is good!) In her spare time, she loves to read, write, sing, and make people laugh, which usually happens at her own expense! Skin Deep is her first novel, and is the first in the Skin Deep series.

She loves to hear from her readers, so drop her line at jadelynna23@yahoo.com

Happy Reading!
Books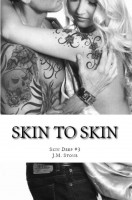 Skin to Skin (Skin Deep #3)
"I kissed Brandon." Three little words. One drunken night. And everything changed. Starting over is never easy to do and Chloe made it much harder on herself when she kissed Brandon. Guilt-ridden, she confesses to Allie. Instead of the black eye she figured was coming, she gets more than she bargained for in the form of an Allie-sized reality check...and still the memory of kiss that haunts her.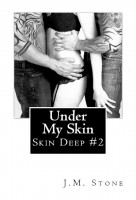 Under My Skin
(5.00 from 1 review)
One little piercing is all Allie wanted when she dragged her best friend into Skin Deep, never imagining it would result in a proposal for Emma, or that it would come with a double side of 6'+, tattooed, sexy-as-sin, HOT maleness for her! She's torn, but the guys hatch a plan that makes her head spin. Add in wedding bells and a dog named Doug and you've got a recipe for a good time; or a disaster!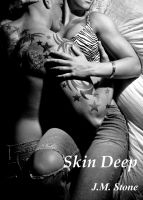 Skin Deep
(5.00 from 4 reviews)
Emma never knew a trip to the tattoo shop would result in a bloody lip or that it would change her life forever. Luke fell for Emma the moment her green eyes met his, even as she lay on his floor. Crazy fate brings them together once more, and he lets her know he gets what he wants. And he wants is her. But no one knows that there's someone who wants her more and will stop at nothing to get her.
J.M. Stone's tag cloud