John Headford
Biography
John enjoyed reading adventure from an early age, moving from text based comics to books he joined the adult library aged nine to develop interests reading about Simon Templar, James Bond and other heroes, this has continued through out adult life. An avid reader of adventure thrillers he has always tried to anticipate the authors next move. In his working life John has written many technical and management documents e.g. training manuals, strategy proposals, business presentations. Working with people from all backgrounds and a variety of ages he became a 'communicator' with the ability to put over ideas and stimulate participation. These skills and experiences when added to a life time of reading have helped in the development of his fiction writing.
Where to find John Headford online
Books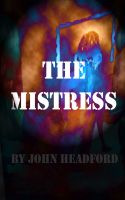 The Mistress
Coveted by many, can a mistress only be true to one person? Wealthy men conspire to own a masterpiece. A young man seeks a new beginning with his family. He becomes embroiled with criminals and stolen art.In a world of double dealing and forgery a strong woman weakens when she has to choose between duty or love.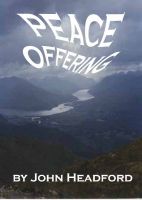 Peace Offering
A navigator bequeaths a diary to his son, Rory. It describes a secret held close to his heart. The mystery deepens when colleagues describe the heroic actions of the father. At the funeral the son meets an attractive family member, Ellie, who urges him to work with her to unravel the riddle. Rory and Ellie interfere with well laid plans and discover their competitors don't play by the rules.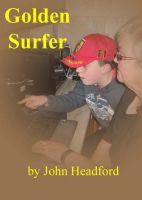 Golden Surfer
grandma learns to use a computer with the help of her grandson. her memories are a source of pleasure and inspiration to each of them as they develop their relationship. 'it's amazing how much you can learn from the family archives ,' david explains to his mum.