John Hennessy
Biography
Born in 1988, John Hennessy became entranced by the world of fantasy and sci-fi at a young age, playing video games and reading books for many long nights/early mornings. He started writing his debut novel Life Descending during his junior year of High School in 2005. He wanted to write something different for fantasy readers, something without any stock copy/paste characters, supreme evil lords, who you never see and who are just evil because they are evil. A story without class-defined skills, mana potions, and the usual D&D adventure group out on the same old quest. He wanted to write a new story that gets away from the stale fantasies with farmer boys, blacksmith apprentices, and peasants who turn world heroes. Oh yeah, and he really wanted to get away from stories with prophecies and 'chosen ones.'

After he graduated from Western Washington University in 2011, he hired Sara Stamey, the editing/publishing professor at Western, edit Life Descending (The Cry of Havoc, Book 1), finally releasing his debut after six years of crafting, learning, rewriting, and absorbing caffeine as fuel so he could stay awake at the keyboard. Life Descending has since been praised by reviewers, even earning a finalist spot in ForeWord Magazine's 2011 Book of the Year Awards. Darkness Devouring (The Cry of Havoc, Book 2) has since been released in late 2012.

In 2012 he released At the End (The Road to Extinction, Book 1) as a self-published book. Having spent all his cash on Life Descending (sadly without return), the book went unedited by a professional editor. Despite this major flaw, At the End was well received by most. In February 2013, Permuted Press approached him with an offer to re-release At the End and publish the rest of the trilogy. A second edition of At the End (fully edited!) is forthcoming 2013.

John now lives in the Rose Lands of Portland, Oregon, with his wife Katherine, their furry feline Phoebe, and their two budgies Lola and Pablo. He is now at work finishing The Road to Extinction Trilogy. Visit his website at: http://www.johnhennessy.net
Where to find John Hennessy online
Books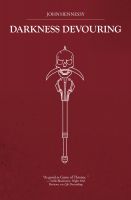 Darkness Devouring (The Cry of Havoc, Book 2)
The Battle of Hell is over but the misfortunes and struggle for Tom, Bravis, Keltin, and their friends continue. The group is ripped apart to face their own trials among strange and dangerous races. New allies are met and fresh blood is spilled from the necks of new foes. Tom faces the terrible challenge of killing to stay alive while risking his soul as sacrifice to the cursed armor.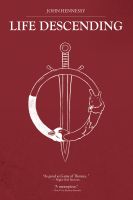 Life Descending (The Cry of Havoc, Book 1)
(4.00)
Tom Navo, a loyal Scout for the Northern Army, seeks to live out a peaceful life with his family. As chaos threatens the continent, Tom's imagined life becomes more of a fanciful illusion. A journey home soon becomes a fight for his life, facing challenges that he never could have conceived even in his most twisted nightmares, not just for his own sake, but for the survival of all . . .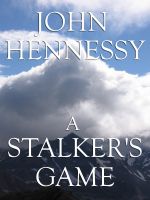 A Stalker's Game (Short Story)
(4.33)
The first day of winter approaches, and with it the dwarven celebration of Nypha. Included in the celebration is a Stalker's Game: a search and destroy for the highest bidders. Six dwarves pit themselves against eight well-armed and hostile human slaves, out on the brutal mountain slopes, where the fate of all will be decided. The rule for the slaves is simple: survive. Who will live and die?