John Kipling Lewis
Biography
John Kipling Lewis was born in Manhattan, Kansas. He currently resides in Costa Rica. Born in 1968, he graduated from an all girl Catholic Highschool. He has delivered pizza to over 20 countries' sovereign territories, on a bicycle, and without a passport. He is a rogue scholar who dabbles in subjects of (in no particular order) philosophy, mathematics, consciousness, design, information architecture, emergent behavior, social engineering, discordian theological theory, representational governance, intellectual services, creativity, futurism, and idiolects. He has a wife named Allison, two children, Jackson and Cole, and a child expected in October 2012.
Where to find John Kipling Lewis online
Books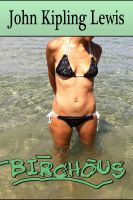 Birchous
A set of pocket poems lit in various hues of humor, lust, pain and death. Quotable passages and memorable pieces in many different formats. Striking, shocking, and stunning.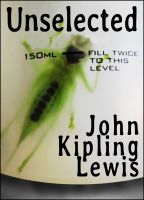 Unselected
(5.00)
A tightly written set of terse flash fiction and intense pocket poetry from one of the newest talents. The tales of half a dozen characters and a crafting of prose and poetry; these unrelated works form a cohesive whole where only blank pixels previously existed. Existential, riveting, and always provocative, each chapter leaps from the page embedding itself into the mind of the reader.