John Perez
Biography
By occupation, I am a small business owner. For 8 years, I have operated my own growing electronics distribution company. I have over 25 years experience in the field of government contract procurement, as well as experience in the field of electronic and electrical component distribution in Southern California.

On my off time, I am both an artist/illustrator and writer. Currently living in Southern California.
Books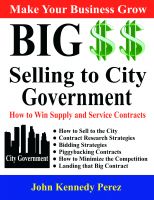 Big Money Selling to City Government
This guide takes you through the intricacies of the competitive process known as the Request for Bid. It provides the reader advantages and advanced strategies for a successful bid outcome. It delves into annual contract research techniques, public information gathering, and provides winning strategies for getting that big annual supply or service contract.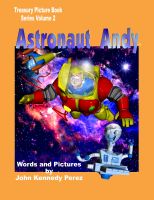 Astronaut Andy
This is the story of "Astronaut Andy" the amateur space adventurer who is invited by Ringo the robot to lead an exploration of the cosmos. He later visits the inhabitants of Luminous Orange, the strange and mysterious world populated by friendly aliens who Andy and Ringo meet and share in adventures. This book is meant for beginning reader's age 2-6.By John Kennedy Perez.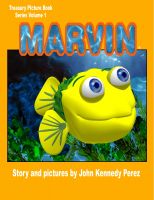 Marvin
This picture book tells the story of Marvin the puffer fish and his adventures under the sea. Your children will enjoy the fantastic scenery, vivid colors and beautiful characters that appear throughout this full length picture book. This book is meant for beginning reader's age 2-6.