John Morgan
Biography
John Morgan, based in Brisbane, Australia, is an investigative writer with a diploma in journalism. Since 2005 he has carried out extensive full-time research into the events surrounding the deaths of Diana, Princess of Wales and Dodi Fayed. After studying the Paget report when it was published in December 2006, he was shocked by the content of it. He realised that the £4 million report which took three years to produce was littered with inaccuracies and poorly drawn conclusions -- John viewed it as a huge injustice to the memory of Princess Diana. The 2007 book, Cover-up of a Royal Murder, was the result of his subsequent investigation into the Paget report. John went on to closely follow and analyse the proceedings and transcripts of the London inquest into the deaths of Princess Diana and Dodi Fayed. The Diana Inquest series of books is the result of his thorough research and investigation into that process. John Morgan can be contacted at shining.bright@optusnet.com.au
Where to buy in print
Books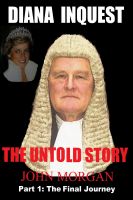 Diana Inquest: The Untold Story
The Untold Story reveals how judicial corruption led to a seriously flawed verdict at the inquest into the deaths of Princess Diana and Dodi Fayed. This is the gripping, true account of a judiciary hell-bent on ensuring that the jury would not be permitted to return a verdict of murder in the most significant and high profile inquest of our modern era.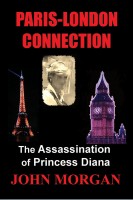 Paris-London Connection: The Assassination of Princess Diana
Paris-London Connection is the most shocking yet factual book written on the 1997 Paris crash that took the lives of Princess Diana and Dodi Fayed. This fast-moving but authoritative narrative exposes the people who ordered and carried out the assassination. It also reveals the huge level of coordinated state-authorised corruption in the subsequent investigations, including the London inquest.
John Morgan's tag cloud