Summer Jordan
Biography
Summer Jordan is passionate about writing, and her contemporary erotic romances brim with passion. She's an advocate of putting all you have into love. Just finding the right man can be a challenge. However, she's found hers and they relish life in Florida. A Midwest transplant, Summer, aptly named, loves tropical sites with sunshine and blue water, palm trees and fragrant tropical flowers. Cruises have become her new favorite pleasure. Since she and her husband took their first, she can't wait to take the next, which is in the planning. She writes in various genres, but after her first hot love story, she was eager to create the next one as well. Her greatest joy is time with her husband and visits to their four adult children and families.
Where to find Summer Jordan online
Books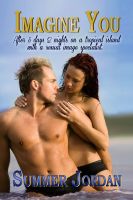 Imagine You
Imagine five days and nights on a tiny island with a gorgeous...and naked...sexual image specialist, ready to fulfill your every fantasy.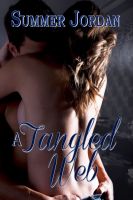 A Tangled Web
A Tangled Web by Summer Jordan, published by Books We Love. Previously published as Engaging Deception. What do you do when you need a fiancé and a diamond ring in a hurry--and your steady guy says "no way"? Erin Fox finds a hot-blooded bartender to play the role and their sizzling sex makes her want to sign him on for real. .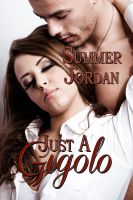 Just a Gigolo
In Just a Gigolo by Summer Jordan, published by Books We Love, Rob Harrison was the thorn in Kitt's side, the nightmare that woke her, and the love song that made her cry.
Summer Jordan's tag cloud