Josephus Bocklatar
Biography
When I was taking my first grade picture the photographer instructed me to say 'hamburger' instead of 'cheese'.
That confused me.
"Usually you say cheese when taking a picture," I thought to myself, "not hamburger."
In my confused state the photographer took my picture.
That was the beginning of the end. My life has been going downhill ever since. The emotion of confusion that I was experiencing at that single point in time in 1983 was forever captured for all to see. Collectors of photo-art marvel at my 1st grade picture. They believe it to be the personification of confusion in a human being. They are correct.
Thirty-one years have passed since that day. It's 2014 and I still live in the southern part of the USA. I'm currently planning an escape. Don't tell anyone. Please.
I'm thirty-seven years old now. I never thought that I would live pass the age of eight. Why? Because I was counting in dog years and that threw me off a little. Ironically, little has changed since that fateful day in 1983. I remain a confused individual. However, I'm happy to say that I'm not the only one.
Misery loves company. If you are reading my words on this page right now----you are in league with 98% of the world's population that refuses to relinquish hold of the pipe dream that one day you will have the perfect job where you can be your own boss, live comfortably, have a nice body and not have to worry about debt. It may happen. However, if it doesn't, remember these two things.
1) If you fail at achieving your goal you need to befriend a person who has failed to achieve their goal. This proactive step will keep you from feeling like a total loser. Better yet, find someone who is a really good underachiever to help cheer you up.(Not serious..please don't do that.)
2) Have low standards and set easily attainable goals that you can easily surpass thereby becoming an overachiever. For example)....If you plan to run on a treadmill at the gym, set a goal to run for five (5) seconds. If you run for eight (8) seconds you have overachieved.(Joking..please set high standards for yourself. Who runs only eight seconds before stopping?..other than cheetahs and babies and criminals just before being arrested.)
Welcome to my world. The World of Josephus Bocklatar. I suggest that you get to know me personally today. I may be rich and unapproachable tomorrow. Join me on my journey of self-amusement today and start to feel better about yourself immediately.

Thank you,

Josephus Bocklatar
Books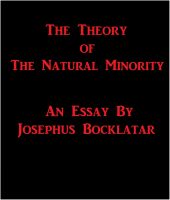 The Theory of The Natural Minority
On 12-31-2010 my #22 ranked University of Louisville Cardinals lost to the #11 ranked University of Kentucky Wildcats basketball team. As as result of this unforeseen disaster I lost a ridiculous wager and had to fulfill my debt by writing something opposite of what i usually write. With tears in my eyes and honey bourbon in my throat this essay was conjured up. The moral of the story. UK cheated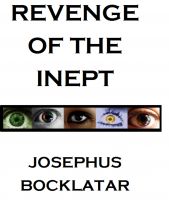 Revenge of the Inept
Revenge done the southern way….out of fabricated necessity. When a man is publicly embarrassed he hides away in his private dwelling. When his private dwelling is no more due to outside forces….he has no other choice but to act a fool and get revenge on all those who mock him. Meet Smart Boy, Drunk Man, Jesse, Chuck and Peter. Five guys who can wear shame as if it were a thousand dollar suit.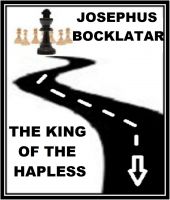 The King of the Hapless
This is the story of Jax Heumont. His life is filled with so much comedic chaos that he doesn't know what serenity would feel like because he never experiences it."The King of the Hapless" will enlighten you on the ins and outs of Pure Unadulterated Southern Love and Revenge.
Josephus Bocklatar's tag cloud