J Strickland
Biography
J. Strickland had read online erotica for many years. A few years ago, he started giving back by helping another author, Nick Scipio. Inspired by Nick's writings, he created this, his first novel, under the pen name J. Strickland. Since then, J. Strickland's works have been enjoyed by millions and have won awards such as the Silver Clitorides, Golden Clitorides, and Literotica's Story of the Month. He combines real settings with a poignant look at emotions as he explores the dynamics of male-female relationships in his writings. These stories are known for an attention to detail that brings the characters to life. His stories can be found online at www.strickland83.com as well as on Stories Online, ASSTR and Literotica. E-mail J. Strickland at strickland83@yahoo.com.
Where to find J Strickland online
Books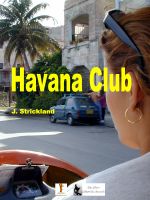 Havana Club
by

J Strickland
Offered a big promotion for going to Cuba to investigate business opportunities, Christopher went in knowing he risked his freedom. He didn't expect to lose his heart. Then he met Felicita. They were two lovers from different worlds and the week they spent together would change them forever. Love blossoms in an exotic land surrounded by forces trying to keep them apart. Can love conquer all?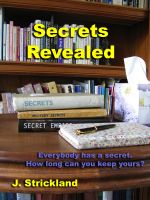 Secrets Revealed
by

J Strickland
Seeing an old highway sign for the summer camp where he worked years ago as a college student, Tim stops to see the place from his past. He shows his wife around as he relives secret memories of his history there, about one special summer and a special girlfriend he had never revealed to her. Full unabridged version.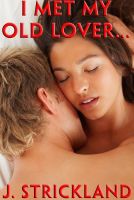 I Met My Old Lover ...
by

J Strickland
Reissue of Sold Out Hit! Everybody has someone in their past. Whether it's an old love or an old friend, it's that person you find yourself wondering from time to time whatever happened to them. One day Bill ran into that special someone from his past. Fate gave him a second chance with Allison. Foreword by Nick Scipio
J Strickland's tag cloud