J.T. Cummins
Biography
J.T. Cummins (aka James Cummins) is an American suspense author and screenwriter who utilizes internet distribution to micro-publish his fast-paced, short enovels directly to econsumers everywhere.

By coupling the active voice and minimal exposition of the screenplay with the narrative conventions of the novel, Cummins produces lean, mean, mind's eye movies designed to be read in about the same time it takes to watch a feature length motion picture. This technique provides digital consumers with an exciting reading experience specifically geared to their electronic devices, and busy, modern day lifestyles.

THE MOVIE YEARS

Cummins studied art and film/video at the California Institute of the Arts under the only full character animation scholarship awarded by the Walt Disney Company during the institute's 1978-79 academic year.

J.T. Cummins' early career was as a conceptual illustrator, sculptor and special make-up effects artist for film and television, notably The Thing, House, Strange Invaders, and Enemy Mine. Frustrated by the way his work was being presented on film, Cummins left the effects industry in 1990 to establish himself as a screenwriter and director with the horror movie classic The Boneyard, followed by Dark:30, and Harbinger.

A CAREER DETOUR

Early in 2002, Cummins' life took a dramatic turn as a direct result of open heart surgery to replace a defective mitral valve. During his recuperation, and in recognition of the debt he felt he owed the Los Angeles branch of the American Heart Association for providing information that helped save his life, Cummins wrote and illustrated the inspirational picture book for all ages Good Things to Share. Through book sales, bookstore signings, school appearances, and special AHA fundraising events, Cummins raised and donated proceeds to benefit the organization's venerable children's health education program Jump Rope For Heart. JRFH reaches over 5 million elementary school children every year, and since its inception 25 years ago, has raised over $325 million for research against heart disease and stroke.

THE eBOOK REVOLUTION

A prolific writer with a D.I.Y. aesthetic, Cummins carved out a niche for himself early in the ebook revolutioin by self-publishing efiction exclusively for the digital market. His extensive backlist includes the bestselling mystery Cobblestones, and the horror-adventure The Jitters. His suspenseful enovels are all available for digital download in the most popular formats for a wide range of ereading devices at Amazon, Barnes & Noble, and Smashwords.

WHAT READERS ARE SAYING

Compulsive reading -— Debbi Mack, Identity Crisis

Fast-paced —- Scott Nicholson, The Red Church

Entertaining —- Red Adept, Amazon Review

Easy and fun -— Kelley Sweet-Jensen, Reader

Blazing fast -— Kevin LeVick, Reader
Where to find J.T. Cummins online
Books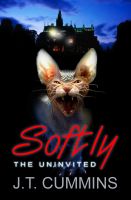 Softly: The Uninvited
Parapsychologist Ebbon Softly and his psychic wife Mercy investigate when a team of ghost hunters disappear inside a supposedly haunted funeral home. SOFTLY: THE UNINVITED is a lean, mean short mystery/horror novel that delivers maximum chills and thrills in a fresh, fast-paced, narrative style that will leave readers breathless.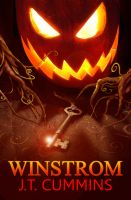 Winstrom
Evil forces marshal Halloween witches, ghosts, black cats, and assassin jack o' lanterns in a quest to locate a destructive supernatural talisman entrusted to the unknowing, adult grandson of a powerful backwoods witch.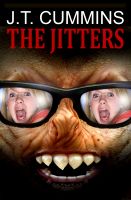 The Jitters
In a hostile mountain wilderness, a pack of monstrous woodland creatures pursue the survivors of a private plane crash and the stranded air rescue team sent to save them.