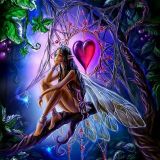 Location: United States
Member Since: Oct. 05, 2012
Julie Cole
Books
This member has not published any books.
Julie Cole's favorite authors on Smashwords
Cherise Sinclair
Latest book: Dark Citadel: Masters of the Shadowlands 2. Published on April 7, 2013.
Visit their website.

CJ Roberts
Latest book: Seduced in the Dark (Book 2, The Dark Duet). Published on August 31, 2012.

(4.96 from 25 reviews)


Visit their website.