K.A. Krisko
Biography
K.A. Krisko lives in northern Colorado with her two Australian Cattle dogs. She enjoys hiking, mountain biking, skiing, snowshoeing, and other outdoor activities. She has published a number of non-fiction short stories in anthologies as well as fantasy fiction. Her work Stolen is now available, and she has an author site which chronicles her writing career as well as a site (www.stolenworld.com)dedicated to the world of Stolen, complete with bonus and supplemental features to the book.
Where to find K.A. Krisko online
Books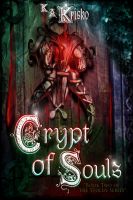 Crypt of Souls
If somebody doesn't free the minds trapped in the Crypt of Souls soon, Cardon's going to go crazy. If someone does free them, the Ruined City may be in danger... What really happened to the Younger Council of Tabor? Hyphanden of the Outcast Council tells the Andolith Sorcerers a disturbing tale: four of the minds of the Younger Council are trapped in an ancient vault called the Crypt of Souls.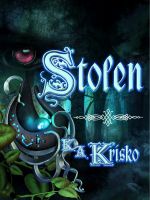 Stolen
There are strange beings in the woods, and young Rioletta Eris has seen them. Many doubt her story, but Rioletta eventually realizes she has opened the door to a secret history. For a century, the Councils have relied on their charter to save them from the disaster that ruined their cities. Have they been on the wrong path all along?
K.A. Krisko's tag cloud