Kandy Shepherd
Biography
Kandy Shepherd left a fast-paced career as a magazine editor to write romantic fiction. Her contemporary romances Love is a Four-Legged Word and Home Is Where The Bark Is are published by Berkley Sensation. Kandy lives in a small farm in the Blue Mountains near Sydney, Australia, with her husband, daughter and a menagerie of four-legged friends. She believes in love-at-first-sight and real-life romance—they worked for her!
Where to find Kandy Shepherd online
Books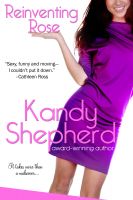 Reinventing Rose
When an internet love affair goes wrong, Rose straightens her hair and boosts her bra size—but she discovers it takes more than a makeover to find the courage to be her real self.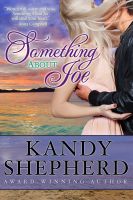 Something About Joe
(5.00)
When a hot, leather-clad hunk on a Harley roars into her life, a wary single mom must decide if she will take a chance on love.