Karen Becker, MA
Biography
Karen Becker is a Family Coach who has spent years working with individuals and couples, one-on-one and in groups. Her own experiences as a single Mom and Co-Parent have helped build curriculum, communication techniques and worksheets. She has helped many parents find the humor and happiness as they navigate the unpredictable job that is parenting. She has a Master's Degree in Counseling and applies these skills when coaching clients. Karen can be reached on a variety of social media platforms including Facebook, Twitter, Pinterest and Instagram. For more information, head to www.karenbeckerlifecoach.com.
Where to find Karen Becker, MA online
Books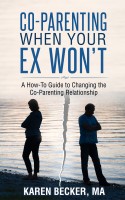 Co-Parenting When Your Ex Won't: A How-To Guide to Changing the Co-Parenting Relationship
by

Karen Becker, MA
You know you need to start co-parenting. You also know it takes two people to co-parent, so what do you do when your co-parent refuses to work with you? You become the confident influence in the relationship! This book is full of tips and tricks to help you change the co-parenting relationship from one that doesn't exist to a working business relationship.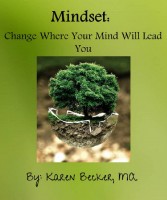 Mindset
by

Karen Becker, MA
When working to achieve your goals, your 'mindset' is what matters, not the goal itself. This workbook takes readers through the steps necessary to change their 'mindset' and achieve their goals.
Karen Becker, MA's tag cloud