Kathryn Jensen
Biography
Kathryn Jensen's purpose is to serve as a bridge between humanity and the dolphins and whales of our planet, who are here to assist us in our evolution. Kathryn is an energy healer, teacher and author. Through her work she provides practical,grounded solutions for healing physically, emotionally, mentally and spiritually. She thrives on helping others live a more purposeful, heart centered, joyful life.
Where to find Kathryn Jensen online
Where to buy in print
Books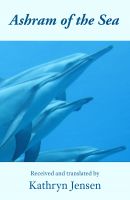 Ashram of the Sea
Ashram of the Sea shares the mission of the dolphins and whales to help humans beings become the most compassionate beings in the universe. The story is told by God and sixteen sparkling, loving, spiritual leaders of the cetacean community who explain their roles in human evolution. The book will light up your heart and re-kindle your desire to fulfill your divine mission for being alive.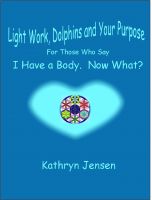 Lightwork, Dolphins and Your Purpose
A Practical, Heart Centered Guide to Living a More PurposeFULL Life- How many of you have thrown up your hands in total surrender and said "I have a Body.Now what?" The author shares her story which is merged with communications from loving divine messengers who give practical suggestions for healing fear and awakening the heart. The book will spark your desire to live a more purposeFULL life.