Kaylee Meadows
Biography
I am an aspiring writer. I have wanted to be a writer for as long as I could remember. I admit that I'm not the best out there, but I do try. But I don't care, I want to do what I want to do, and no one can stop me from doing what I love. I came to this site so that way I can become a better writer, and hopefully one day be a full time writer and just continue writing. I want you to leave consturctive critisism, as long as it make me a better writer all together.
Books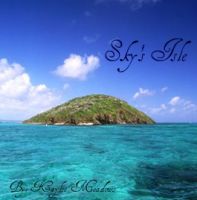 Sky's Isle
(4.00 from 1 review)
A short story about a young girl trapped on her fathers pirate ship for as long as she could rememeber. The ship crashed on a beautiful island and she finally made a run for it with her true love. The two were abandoned on the island and never made it off.
Kaylee Meadows's tag cloud