Kent Reaper
Biography
Kent Reaper loves thrillers, horror and above all, good stories. When he's not putting characters through more trials and tribulations for your entertainment, he's going to college, producing music and always on the lookout for his next inspiration!
Where to find Kent Reaper online
Books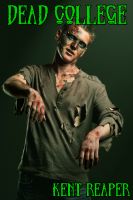 Dead College (Horror, Zombie Apocalypse, Walking Dead, Drama)
(4.00)
A college football quarterback on his way back to class stumbles upon his zombie classmate feasting on their dead professor and realizes that the world as he knew it has been completely destroyed.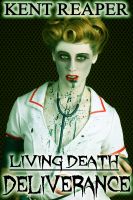 Living Death: Deliverance (Horror, Zombie Apocalypse, Medical Fiction)
(4.00)
In the midst of a zombie apocalypse, a medical school dropout must choose between going after who he loves and doing what is right.