Kerry Frey
Biography
Kerry Frey has worked in the Aerospace and Defense Industry for more than thirty years, has been an Elder/Children's Minister in the Independent Christian brotherhood for two decades, and is currently the Director of the Adventure Writer's Competition sponsored by the Clive Cussler Collector's Society. Kerry lives in Fort Worth, Texas with his wife Carol, where he can either be found at church with his wife and a bunch of kids, on the golf course with friends, or at his computer writing the next Ace Roberts adventure.
Books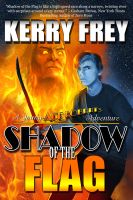 Shadow of the Flag (A Young Ace Roberts Adventure)
A Native American ritual designed to keep the spirit of a giant demon imprisoned in the hills of Connecticut opens the door to an unbelievable adventure across time. Fifteen-year old Ace Roberts, with his girlfriend Debra and his best friend Brian, embark on an amazing journey that might just rewrite history, or plunge the world into total annihilation.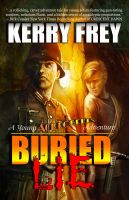 Buried Lie (A Young Ace Roberts Adventure)
For more than fifteen years, a cabal of escaped Nazi war criminals has been scheming to restore the glory of the fallen Reich. Now they have set their sights on the one man who can make their schemes happen. But kidnapping JJ Roberts is a big mistake; not because he has friends in the highest levels of the American government. Kidnapping JJ Roberts is a bad idea because his son is Ace Roberts.
Kerry Frey's tag cloud