Kitty Pitman
Biography
I'm a Unix System Administrator, a mother, a writer, and a photographer--and not necessarily in that order. Six years of my life were spent in the Air Force, and Uncle Sam was nice enough to pay for my Associate's and Bachelor's degrees in IT. I've loved writing ever since I was a little girl, and my kids love reading my stories chapter by chapter as I write them. I hope you will too.
Where to find Kitty Pitman online
Books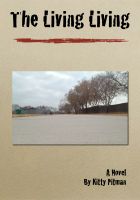 The Living Living
Something horrible in the city of Dallas is gradually turning happy people into aggravated murderers.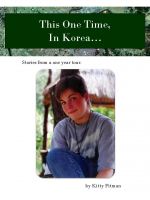 This One Time, In Korea...
(5.00)
Many United States Air Force veterans have spent a one year tour at Osan Air Base, South Korea. This memoir is a collection of short stories from a young airman stumbling her way through a year in a foreign country.
Kitty Pitman's tag cloud