Rick Fredericksen
Biography
Rick is an American writer and journalist who lived in the Asia-Pacific region for more than 14 years before returning home to the Midwest. He is a Marine Corps veteran of the Vietnam War. Rick covered stories throughout Southeast Asia for multiple news agencies, during a decade of residence in Thailand. He is the last Bangkok Bureau Chief for CBS News. Rick is currently writing his memoirs and recounting important events in American history. His first ebook, "After the Hanoi Hilton," is an accounting of the search for POWs and MIAs after the war in Vietnam.
Smashwords Interview
Where to find Rick Fredericksen online
Videos
Author Interview
In early 2013, for the 40th anniversary of Operation Homecoming, the CBS affiliate KCCI-TV questioned the author about the heartbreaking mystery surrounding the many Americans who did not come home after the war.
Books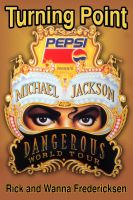 Turning Point: Michael Jackson
The shocking, public downfall of pop idol Michael Jackson can be traced back to one night in Bangkok, in 1993. Soon after he arrived in the Thai capital on his Dangerous World Tour, shocking allegations were revealed involving a teenage boy in California. Two news reporters, one Thai and one American, share their story in an exposé, commemorating the 20th anniversary of MJ's turning point.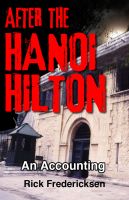 After the Hanoi Hilton, an Accounting
(5.00)
When combat ceased across Vietnam, it signaled the start of a cold war over the Americans left behind. As family members agonized, nearly 2,500 POWs and MIAs had become human pieces in a diplomatic chess match that outlasted the war itself. Historic accounts, as they happened, are told by a former Vietnam Marine and CBS News correspondent who covered the complex issue for more than a decade.