Lauren Sweet
Biography
Lauren Sweet was born and raised in New Jersey, spending her formative years with a book in her hand or under the desk in math class. She tried her hand at writing during her misspent youth, took a twenty-year detour through the business world, and finally escaped to Alaska and earned a Master of Fine Arts in Creative Writing from the University of Alaska Anchorage. Lauren is now a full-time freelance writer and editor living near Portland, OR. Other esoteric skills include astrology, tarot card reading, figure skating, and the ability to do a perfect split.
Where to find Lauren Sweet online
Books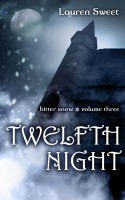 Twelfth Night
Winter demons have invaded the tiny town of Bremerton, and taken hostage the only boy Gilly Breslin has ever loved. Only a few people can see the demons' true nature, and only one person can banish them from Bremerton for good—Gilly herself. There's just one problem: to do it, Gilly may have to sacrifice everything that matters to her—including her soul.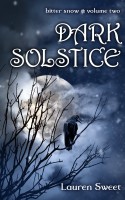 Dark Solstice
The evil Snow Queen is destroying the boy Gilly Breslin loves, and she's the only one who knows--or so she thinks. But there's a new power in town: Niko Bremer, who has the kind of magic Gilly's dreamed of--and who wants her heart as well. To save Kai, she may have to choose between the love she's always wanted, and the magic that could be her destiny.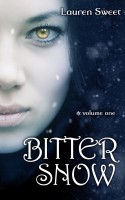 Bitter Snow
Whatever you do, don't open the door... Gilly Breslin has been waiting forever for a romantic date with her best friend, Kai. But when she opens her door on St. Nicholas's Eve, the night of the Running of the Demons, she finds a demon queen on the other side--who wants Kai as her consort. Is Gilly's love enough to save him?