LB Bacchus
Biography
LB Bacchus is mother and grandmother. Formerly a Head Teacher, she now devotes her time to overseeing her supplementary education business, writing, blogging and filming a series of YouTube videos. LB's passion is to share her knowledge of life from her experiences and intuitive wisdom to reinforce and remind that our power lies in LOVE.
Where to find LB Bacchus online
Books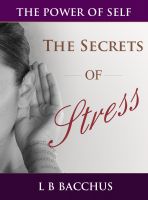 The Secrets of Stress
stress is something many of us in westernized society accept as part of life even though it leads to unhappiness and if prolonged causes serious health conditions. this book invites the reader to be the captain of the boat on a shared journey with the author who navigates as they cover seven legs of a proactive journey to discover some of the root causes of stress.