Leni Sands
Biography
Leni Sands was born in 1961 in Oldham, Lancashire, grew up in Macclesfield, Cheshire, where she still works. As a child, Leni was an avid reader and loved writing poems and stories for her friends. She had a huge collection of books including 'The Famous Five' and 'The Secret Seven'. At 7 years of age, she started her own library and charged her friends 5p per day if they returned their book late. During the early 1990's, Leni worked as a Teaching Assistant specializing in children on the autistic spectrum before training to be a teacher of English. Her first book 'Tommy's Shadow' was written as a teaching reading tool for an autistic boy, obsessed with his own shadow. The story has been read (prior to publishing) and enjoyed by teachers and pupils in story time in local schools. Her second book 'Confession' written for performance, is an autobiographical account of a situation that almost got out of hand while she was studying at Manchester Metropolitan University. Leni writes regularly, for fun, on hub pages and is currently working on her autobiographical novel 'Dead Memories, Shattered Lives' due for e-release 2012.
Smashwords Interview
Where to find Leni Sands online
Books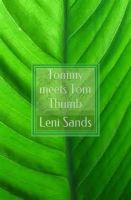 Tommy meets Tom Thumb
This is a children's story. It is a story about a little boy called Tommy who meets Tom Thumb through a story book. They have an amazing adventure together.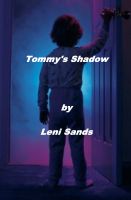 Tommy's Shadow
The story of a little boy who loses his best friend... Tommy is an only child. He is a lonely boy who finds a rather unusual friend and gets very upset when his new friends disappears...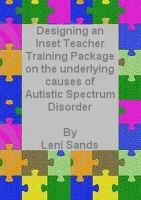 Designing an Inset Training Package on the Underlying Causes of Autistic Spectrum Disorder (ASD)
The following document was produced as part of my Post Graduate Diploma in Autistic Spectrum Disorder 2001. As far as I know, all the information discussed in this document is accurate and was correct at the time of writing. If there have been any further developments, I would appreciate it if you (the reader) would let me know in order for me to amend the document as appropriate.