Lester Waller, Jr
Biography
I spent 20 years in the U.S. Marine Corps and during that time studied Chinese Mandarin, Korean, and the Japanese languages. I lived in Japan for a total of six years while going on business trips to South Korea and the People's Republic of China. After my Marine Corps career as a foreign language translator/interpreter, I moved into the information technology field and started working in Seoul, Korea. I lived and worked in Seoul, Korea for 11 years. While there I learned how to play the game of baduk, known in China as weiqi and in the west and Japan as go. For the past two years I have been working and living in Germany. I studied for and completed all of the classes necessary for a Masters in International Relations; however, I did not take the comprehensive exam. Subsequently, I studied for and completed all of the requirements to earn my Masters in Business Administration; I graduated in 2009.
Where to find Lester Waller, Jr online
Books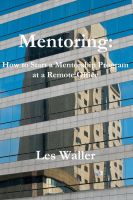 Mentoring: How to Start a Mentorship Program at a Remote Office
by

Lester Waller, Jr
You are in a small to medium sized office away from corporate headquarters and you are looking for an ideal mentor. The managers in your office do not fit the bill. What do you do? The eBook goes through the steps it takes to start a mentorship program in a remote office.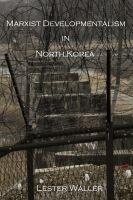 Marxist Developmentalism in North Korea
by

Lester Waller, Jr
This book defines Marxism, Marxist Developmentalism, and Juche in North Korea. Why was Marxism used and why did it evolve into Marxism-Juche ideology? What were the benefits and drawbacks?
Lester Waller, Jr's tag cloud