David Earle
Biography
Award winning writer David Earle was born and raised in Anaheim, California, and currently resides in northern Nevada amid the majestic High Sierras where he writes prolifically, varying from comedies to dramas, from novels to screenplays to plays, of which he has had four plays produced in the Greater Los Angeles, California area - After The Wedding; A Road To Nowhere; They're Having A Deadly Good Time; and Postnuptials. Postnuptials, an adult comedy farce, had its Australian premiere in Sydney on February 8, 2013 where it ran for 24 successful performances and was chosen as one of the theatrical events for the 2013 Sydney Mardi Gras. His screenplay adaptation of Postnuptials won him an Honorable Mention award "In Recognition of Superior Screenwriting at the 2011 Las Vegas Film Festival", as well as being honored with two nominations - Excellence in Comedy and Best Alternative/Social Issue - at the 2011 Action On Film International Film Festival. His fiction novel, Life Is But A Dream, is selling worldwide in 248 countries. The screenplay adaptation of Life Is But A Dream that he wrote won him three of the four awards it was nominated for at the 2012 Action On Film International Film Festival: Best Dialogue Feature; The Arthur Rosenfeld Award for Dramatic Writing; runner-up for the AOF Excellence Award in Writing; and nominated for Best Sci-Fi/Fantasy Feature. David Earle is also author of the novelette, The Remarkable Travels of Billy Sparks, and is a member of the Dramatists Guild of America.
Where to find David Earle online
Where to buy in print
Books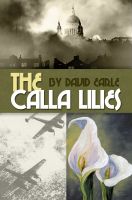 The Calla Lilies
A World War II short story that is set in London at the onset of the Blitz that inspires perseverance and hope.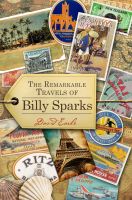 The Remarkable Travels of Billy Sparks
A motivational journey dedicated to everyone who has a dream.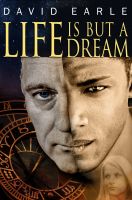 Life Is But A Dream
An unfamiliar reverse twist on reincarnation that intertwines romance, suspense and mystery that entertains and captivates from the beginning to its dramatic spellbinding conclusion.