Lilly LaRue
Biography
Lilly LaRue lives near Victoria, British Columbia. She enjoys fishing, cruising, and whale watching. If she isn't in the beach house her partner built with his own hands, you'll find her on the water. She has a seafaring Newfoundland, named Newton, who loves the water almost as much as Lilly.
Books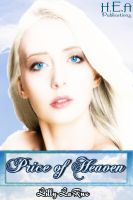 Price of Heaven
Three women experience heartache, joy, and love as their bond helps them endure.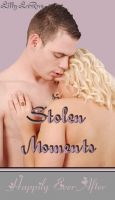 Stolen Moments
When escaped bank robber Cody Broderick breaks into her home and takes her hostage, Rachel knows she should be terrified, instead of noticing how attractive her captor is. After the first moments of terror come and go, she realizes there is a lot more to Cody than what he appears. Can the stolen moments they have shared ever be enough to satisfy her when he walks away for good?
Lilly LaRue's tag cloud