Linda Rettstatt
Biography
Linda Rettstatt discovered her passion for writing after years of working in the human services field. When she's not writing, Kate loves travel and nature, figuring out what makes people tick, and pizza 'n' beer. Well, a little chocolate to top that off is always a nice touch. Growing up in the Northeast, she's endured her share of winters and readily admits that spring and fall are her favorite seasons. If she were to live anywhere else, it would be along the eastern shore. She writes women's fiction and says that, though Kris Radish, Elizabeth Berg and Elin Hilderbrand are among her favorite authors, her stories are largely inspired by the women she has met on her own journey through life.
Where to buy in print
Books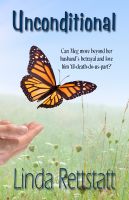 Unconditional
Meg Flores has it all—a loving family, a fulfilling career, and marriage to her best friend, Thomas. She is devastated when her husband announces he wants a divorce so he can pursue a relationship with his secretary—his male secretary. For Meg, the betrayal goes beyond that of a cheating husband. She is losing her best friend and the hopes for adding a child to her life.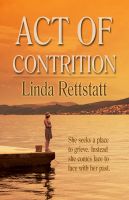 Act Of Contrition
The argument ended as blinding headlights bore down on her. The steering wheel spun beneath Jenny's fingers. A horn blared, and then…nothing. Jennifer Barnes wakens to learn she is the sole survivor of the crash that claimed her husband and eight-year-old son.
Linda Rettstatt's tag cloud