Linda Schubert
Biography
Linda Schubert has been an early childhood and special education teacher for over three decades. She and her husband, Mitchell, have three grown children and three grandchildren. Originally from New York, they now live in Richmond, Virginia.
Books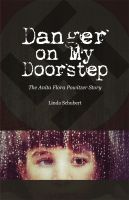 Danger on My Doorstep: The Anita Flora Powitzer Story
Berlin had been safe for Anita Powitzer for as long as she could remember. But when Hitler came to power, everything changed. A journey fraught with danger from Germany to Great Britain, and finally to America, this is the true story of one Jewish family's escape from Nazi Berlin.
Linda Schubert's tag cloud