L.V. Lewis
Biography
L. V. Lewis is a married, mother of four who lives in South Georgia, and works in the Florida Panhandle. A new author who decided that stories like Fifty Shades of Grey needed a little more diversity and comedy in them, she penned Fifty Shades of Jungle Fever as a parodied response to those wildly popular books from a woman of color. A voracious reader since kindergarten, L.V. loves nothing more than to curl up with a good book and a glass of wine. She and her husband are political junkies, a hobby that is time consuming, but free. Now that Lewis has teens who think they don't need their parents anymore, she has taken up another time-draining career of writing. However, she is happy to report that, for once, her extra-curricular activity costs far less than her husband's. Her love for writing is only eclipsed by her love for her family.
Where to find L.V. Lewis online
Books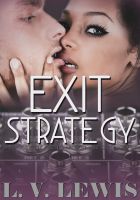 Exit Strategy
By
L.V. Lewis
Price:
$3.99 USD.
Words: 86,990. Language: English. Published: October 28, 2013. Category: Fiction
Will Keisha and Tristan exercise their EXIT STRATEGY and end their unorthodox arrangement? Assailed by demons she thought she had conquered, Keisha Beale has uttered the words to end her tumultuous relationship with Tristan White. Separated, they grapple for a time with their personal demons. However, when their lives apart become unbearable, a credible threat brings them back together.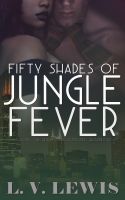 Fifty Shades of Jungle Fever
By
L.V. Lewis
Price:
$2.99 USD.
Words: 77,220. Language: English. Published: February 6, 2013. Category: Fiction
FIFTY SHADES OF GREY to the second power meets Keisha and Jada from the Block. If you've wondered how an ethnic girl from the hood might've handled an arrangement with an experienced white Dominant, this is your book. If you'd like to see the sexiest TWIN DOMS in a contemporary romance series in interracial relationships, this is most definitely your book.
L.V. Lewis's tag cloud