Debbie Marcaccini
Biography
I'm married and live in Minnesota. I have four grown children, all married and five grandchildren to date. I'm a retired registered nurse. I love to read, garden, quilt, and raise birds. I also have three dogs who keep me company while my husband is at work and engaged in the many activities he is involved in.

I have always loved to write. From poetry, to bible studies and personal journals, the final destination became a short book and then some more books.
Where to find Debbie Marcaccini online
Books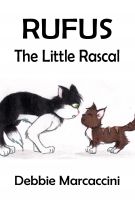 Rufus/The Little Rascal
A story about adjusting to a new member of the family. Molly brought home an adorable new kitten she named Rufus. She thought her cat Isaiah would like having another cat to play with. She never expected Isaiah would dislike Rufus. Read what happens to Rufus when Isaiah doesn't welcome him into the family.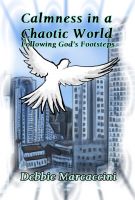 Calmness In A Chaotic World/ Following God's Footsteps
A few minutes with God a day can bring calm into our lives amidst this chaotic world. That's the purpose of the devotions in this book. Our society is so frenzied. Our relationships have become more "techno" than personal. Our jobs require more than our 40 hours per week. And our children are over scheduled with activities. Five minutes with God can help bring us into balance.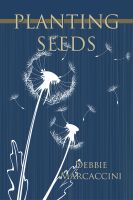 Planting Seeds / Life Lessons for Gracious Living
(5.00)
This is the little "black" book of life lessons. Planting seeds for a gracious life.