Marilyn Phillips
Biography
Marilyn lives on the outskirts of Melbourne with her husband and two children. A fully qualified Secondary School Teacher, she spent thirteen years in the classroom before taking leave from her profession to become a stay-at-home mum.

Since early childhood, she has been an avid reader. Growing up with books like, 'The Wishing Chair' and 'The Magic Faraway Tree', as some of her most treasured favourites, she has always had a fondness for fantasy and the mythical world. Moving into her teenage years, she developed a highly active imagination and often created stories which she liked to share with her friends. However, with a focus on her studies, she never seemed to find the time to commit those stories to paper.

Now, many years later, inspired by authors such as Stephenie Meyer,Becca Fitzpatrick and Claudia Gray, Marilyn has finally fulfilled a lifelong dream to write and publish a novel of her own.

For those of you who take the time, she hopes you enjoy reading it as much as she enjoyed writing it.
Where to find Marilyn Phillips online
Books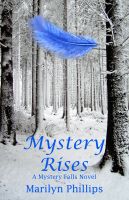 Mystery Rises
(4.00)
After spending months apart, Samantha and Shadow are finally reunited. However, it is a reunion which may be short lived. As more secrets of the past are revealed, Samantha not only discovers her true heritage, but also how heavily intertwined it is with Shadow's. Finding themselves on opposing sides of a war, they struggle to remain together in a world which seems determined to keep them apart.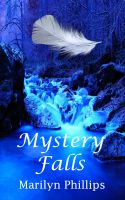 Mystery Falls
(4.25)
Secrets. Lies. Deception. For the past six years, Samantha Hunt has lived with the belief that the untimely death of her parents was the result of an unfortunate accident—that by the cruel hand of fate, she had been left an orphan. But it was a lie, a terrible lie told to her by those who wanted to keep her in the dark. And the truth... when revealed, will change her life and haunt her forever.