Marvin Maha
Biography
MAHA A. MARVIN, is a novelist, science fiction writer, entrepreneur and Economist.
A leading expert in personal branding and the CEO of B.G.R Network, Africa. He has written over 15 publications for major E-zines and various online resources.
He is also establishing an online social network aimed at bringing together writers' from all over the world, inkspace.com, creating a new platform for writers to share and improve their work.
His works include Bdellium, The Vile, Drimweaver and The Realm Undertow. Influenced by his love for the Art of science fiction and literature, Maha hopes to make an indelible contribution to other great works of literature in the likes of Chinua Achebe's - Things Fall Apart and Wole Soyinka's - Lion and the Jewel.
Books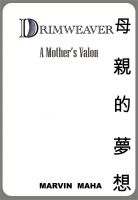 DRIMWEAVER: A Mother's Valon
By
Marvin Maha
Price:
$1,000.00 USD.
Words: 18,810. Language: English. Published: June 20, 2013. Category: Fiction
Sometimes our wishes slowly become our desires and our desires in obsession become our dreams but its fulfillment becomes their desire and their desires are far from a dream...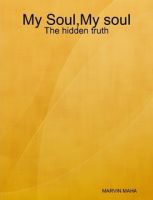 My Soul, My soul: The hidden truth
By
Marvin Maha
Price:
$4.95 USD.
Words: 9,390. Language: English. Published: June 6, 2013. Category: Nonfiction
A great insight to the God kind of life(Zoé). Revealing God's purpose for us- the truth to our spiritual inheritance and salvation. YOU CAN BE SAVED.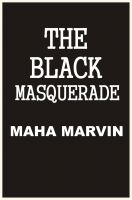 The Black Masquerade
By
Marvin Maha
Price:
$4.99 USD.
Words: 23,010. Language: English. Published: May 17, 2013. Category: Fiction
Catherine is in love. She joins Emeka for a visit to her future in-laws in Udeme. But here in Udeme, to fall in love with Emeka means to be accepted into the only fraternity that he knew. Far from home and blinded by love, she agrees to the new name given to her by the gods and becomes Nnenna, because the gods saw nothing wrong with her color. But those who ate with the gods called it Arú- a taboo
Marvin Maha's tag cloud