Max Connelly
Biography
Mixing intricate plot with intrigue, Max Connelly writes mind-challenging fiction. His thriller prose and lively characters carry it out.

His first novel, "Spy Hunt in Dixie," a Civil War historical, is one of the most elaborate mysteries, as well as a fresh take on detective journalism. Employing multi-narrative style, atypical characters, and dense text, Connelly delivers cerebral gratification to mystery plot addicts.

His second novel, "Respublic Amerike," follows the amorous Egyptian detective based in Boston. Omar, the Egyptian, embarks on solving a series of seemingly unrelated mysteries; but surprisingly all leads end at one enigmatic man: one with excessive power, gadgetry, and outreach--and above all ingenuity.
Where to find Max Connelly online
Books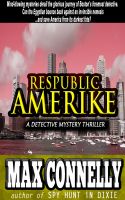 Respublic Amerike: A Detective Mystery Thriller
Mind-blowing mysteries derail the glorious journey of Omar Yakoub, Boston's foremost detective. An immigrant rejected from society, he will have to fight back against an invincible nemesis, just to prove that he really belongs.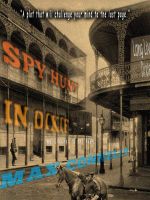 Spy Hunt in Dixie: Civil War Historical Fiction
A retiring MI6 officer hits upon a clandestine ring hibernating in the upper echelons of the British Secret Service. Recognizing that he is under watch, and fearing for his own life, he resorts to unorthodox means. Zach Taylor, a Canadian Anglo-Saxon chauvinist, and a fellow combatant in the late WW I is his choice.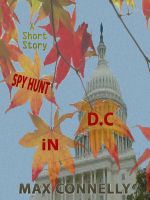 Spy Hunt in D.C.
(3.00)
November 1949. A spymaster is ambushed and caught red-handed. However, when the British traitor is handed to the embassy in Washington D.C., he's still having a marvelous trick up his sleeves. A battle of mind and might ensues. UPDATE, August 2012: 3rd edition. Sequel short story to the novel, "Spy Hunt in Dixie."