M.A. Bridgeman
Biography
M Bridgeman is from California and she began writing when she was young. She loves to bring the characters to life and have readers relate to them. Please enjoy some of her Short Stories.
Books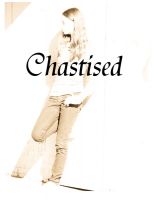 Chastised
(4.00 from 1 review)
Amanda yearns and discovers herself as her vivid childhood memories are the only thing left to give her hope and keep her from fading away from life.
M.A. Bridgeman's tag cloud