Mandy Eve-Barnett
Biography
About the author – Mandy is a fairly new Canadian resident, who has a wealth of experiences to draw from for her writing. She has lived in South Africa, England and Canada and the uniqueness of each continent has left its essence within her. An avid reader her whole life, it wasn't until she joined a local writing group, the Writers Foundation of Strathcona County, that the writing 'bug' gripped her. Now Mandy Eve-Barnett writes with an all-encompassing passion and is deeply involved with the foundation and its members. Writing in various genres, Mandy is published in anthologies, on numerous web sites and in the local newspaper as well as regularly blogging about her writing journey. She has successfully completed two National Novel Writing Month challenges in 2009 and 2010 and the subsequent volume of work has resulted in two novels. In September 2011, she released her first kid's book "Rumble's First Scare."
Where to find Mandy Eve-Barnett online
Where to buy in print
Books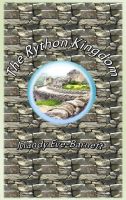 The Rython Kingdom
(5.00)
The famed troubadour, Guillem, attends the king's court to recite a marvelous tale but his suspicions are raised by a strange servant. With the help of a wizened old woman and her beautiful granddaughter, Guillem attempts to outwit a witch to save the kingdom from murder and mayhem. He then finds himself part of a ritual for life everlasting with the entrancing and mysterious Juliana.