Michael Johns
Biography
There's lots of medical technical stuff I could say but suffice it to say I should be dead, and I should have only lived about one year. The doctors said I wouldn't make it, and wouldn't be able to do anything for myself if I did. Put simply, the symptoms involved very high fever, blindness, a stroke, etc. They say "Influenzal Menengitis." I say, thank God there's a shot for that now, but it wasn't there in 1966. It made for a difficult, very abnormal childhood.

Fast forward a few years. I completed a Bachelor of Science in Math at Purdue University, and studied a little electrical engineering, a little computer science, a lot of philosophy. I met a cute girl while I was there. Fast forward a few more years. I got married and forgot everything I learned. A few more years: I completed a Master of Divinity with Church Music from Southeastern Baptist Theological Seminary. A few more years: There were 2 kids. A few more years: We moved back to Indiana. A few more years: We're still here and I'm "finding myself" as a writer: poet, novelist, children's story crafter. All along I have been writing but never publishing, until Smashwords.com.

I haven't "arrived" yet.
Books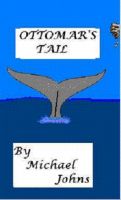 Ottomar's Tail
Ottomar's Tail is a very short allegorical story about discovering who you are, believing in yourself, dreaming, and becoming who you were meant to be.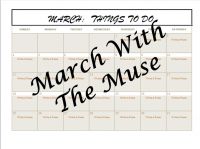 March With The Muse
March With the Muse is a collection of poems on various subjects, written in the 31 day month of March 2012 by Michael N. Johns. Perhaps creativity, perhaps a childlike spirit, or perhaps unmedicated attention deficit disorder, inspires friends to occasionally remark, "You're so random." In this random collection look for honesty, heart, humor and hope, in, and between the lines of verse.
Michael Johns's tag cloud