M.B. Ryther
Biography
M.B. Ryther is a freelance writer whose work has appeared in a variety of print and online magazines, including Country Woman, Mother Earth News, Woman's World, Catholic Digest, The Liguorian, L.A. Parent, and Boys' Life. A native of Minnesota, she currently lives in Washington State with her family.
Where to find M.B. Ryther online
Books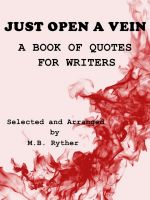 Just Open a Vein: A Book of Quotes for Writers
A collection of quotations for writers from writers, from artistic beginnings to financial ends. Over 360 quotes!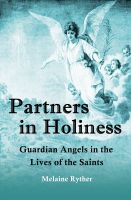 Partners in Holiness: Guardian Angels in the Lives of the Saints
From St. Gregory the Great to St. Padre Pio, Partners in Holiness tells the stories of nine canonized saints who experienced extraordinary interactions with their guardian angels. Also included are suggestions for everyday devotions to the guardian angels, as well as historical and theological points of interest, all from the perspective of orthodox Catholic teaching.