Marilla Mulwane
Biography
There isn't much to say about Marilla Mulwane. She comes from a small town in upstate New York where she writes, reads, plays video games, and makes crafts. She just wants to be a writer and for folks to read her work. Nothing fancy. Of course, if it leads to fame, fortune, and world domination, she won't complain.
Where to find Marilla Mulwane online
Books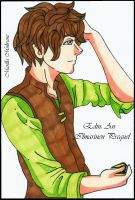 Edin: An Ilmarinen Prequel
Edin is a simple man. He follows the rules put forth by the gods of Ilmarinen. When he meets a mysterious woman, Edin begins to make choices that affect the future of his world. He unknowingly helps to create a prophecy that will change everything. It is the beginning of the end.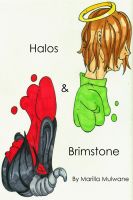 Halos & Brimstone
What happens when an angel and demon decide to work together to save the world? In order to keep it a secret, they must pretend to be human friends that share an apartment together. Can they survive each other, or is the Earth doomed?