Sarah McEvoy
Biography
Sarah McEvoy was born in Kendal, and wanted to be an astronaut when she grew up until she realised that would mean being more sporty than she was at all interested in being. She now lives in Yorkshire with two cats and a large number of books. She has a varied range of interests including website building, baroque music, translation and needlecrafts, and every now and then she seems to end up doing something a little out of the ordinary. In 2013 this will involve directing a production of Donizetti's Lucia di Lammermoor for Opera Seria, Manchester. She never leaves the house without a hat, and, this being England, usually also an umbrella. If there is a real-life Mars colony in her lifetime, she would like to volunteer to live in it.
Where to find Sarah McEvoy online
Books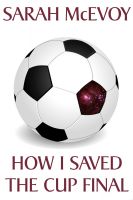 How I Saved the Cup Final
How do you handle a Cup Final when the two teams come from planets with different conditions? Taw Braley, a socially challenged robotics expert, finds out the hard way in this short piece of SF comedy when his football-crazy girlfriend drags him along because a team from Earth is involved.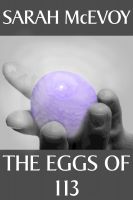 The Eggs of 113
A short story celebrating the power of the human imagination in a dystopian future setting. Uldar, a political prisoner, receives a visit from a psychologist, which does not go at all according to the official plan.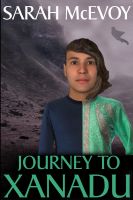 Journey to Xanadu
(4.00)
A science fiction thriller set mainly on Titan. The Martian ambassador to Titan is suspected of involvement with a shadowy organisation called the Grey Ring, and Akira Sengupta is sent to investigate.
Sarah McEvoy's tag cloud